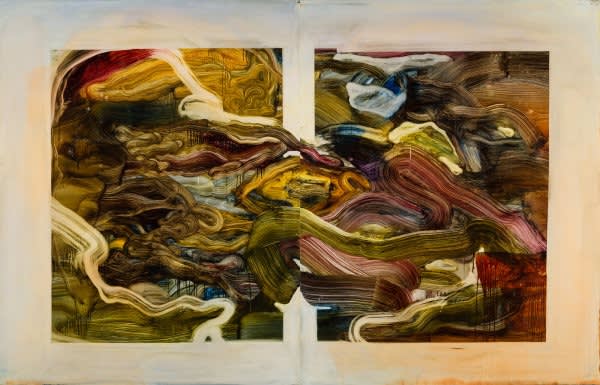 Reason no 1. A safe and crisis-proof investment
Because art is not linked to the stock market, it means that artworks can increase in value even when the market crashes. According to a recent report by Deloitte, the latest technological evolutions strongly support the positioning of art as a new asset class that presents exciting opportunities for newcomers to diversify their investment portfolios. At Neon, we offer a range of services and professional insights that allow you to easily and safely choose from a variety of works that will enrich both your bank account and your life. So…what are you waiting for?
Reason no 2: Art and mental health / well-being
There's a growing body of work from psychologists and mental health professionals that demonstrates that being surrounded by art and creative installations does wonders for your mental health and well-being. Indeed, research has shown that viewing art increases blood flow to the brain's frontal cortex by 10%, which is equivalent to gazing at a loved one. Art viewing stimulates the release of dopamine, a process that can result in elevating your mood to new highs. Finally, art allows our brains to relax as it encourages us to escape and create a mental state of relaxation and peace. At Neon, our goal is to help you navigate through a variety of artworks with the potential to enrich and improve your life. We are not here to push you toward one work or another, but to assist you in identifying works that elevate your mood and enhance overall well-being.
Reason 3: Productivity via empowering creative spaces
From our experience working with a wide variety of companies and hospitality businesses, we've had a great deal of feedback indicating that following the installation of art in the space, their employees felt significantly more energised and creative. This is backed up by research which states that displaying art in your home or office environment has the potential to enhance one's creative capacity, thereby driving innovation and productivity. So, whether you're working at home or when you return to your office, let us help you in not only choosing great art, but allowing art to boost your creativity and productivity as a whole.